300 Hour Training
100% Online or Hybrid Option
 Kundalini Tantra, Ayurveda and Yoga
Begins October 1st
Book a Call To Apply
This is an experiential journey
Embark on a transformative 9-month journey like no other as you delve deep into the sacred realms of Kundalini Tantra, Ayurveda, Vedic teachings, and the Yoga Sutras. Our exclusive 300-hour Yoga Teacher Training program offers a unique blend of ancient wisdom and experiential learning, unlocking the profound secrets of mind, body, and spirit. Immerse yourself in immersive practices that ignite your inner power, guiding you to unlock your highest potential as both a practitioner and a teacher. With our expertly crafted curriculum and the guidance of renowned instructors, you'll gain a profound understanding of these sacred disciplines and learn how to weave them seamlessly into your own life and teaching. Elevate your practice, inspire your students, and embark on a life-changing journey of self-discovery. This is not just a yoga teacher training; it's a soulful odyssey that will empower you to embody the true essence of yoga and share its profound wisdom with the world.

Yoga/Ayurveda Lifestyle & Teaching
VPain Free Life
Movement Ecology/Biomechanics/Natural Movement/Root Cause of Pain
How to Read Bodies
How to work therapeutically to address postural distortions, pain, tightness, weakness and immobility
Biomechanics and addressing the modern body
The energetics of sequencing including prana vayus, the chakras, sanskrit, mantra, meditation
Energetics of Sequencing: learn how to apply the principles of ayurveda, the Prana Vayus and energetics to be able to create skillfully curated practices that will give your students a true experience of traditional yoga that works
The Psychology of Ayurveda
Implementing Ayurveda as a Way of Life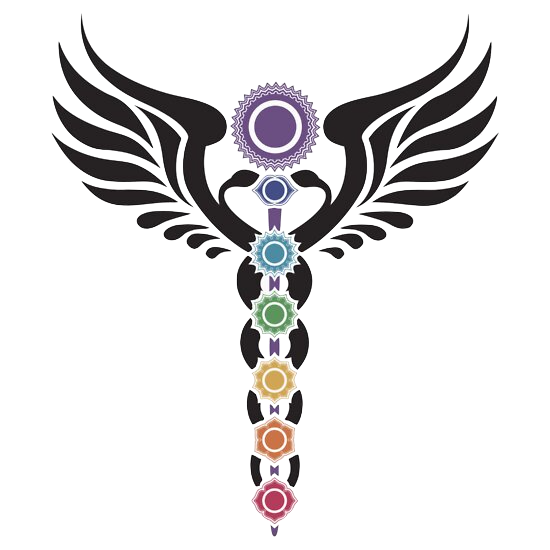 The fundamental works of Swami Satyananda Saraswati all ultimately lie in the understanding of how to master the awakening of the kundalini energy. 
We will spend one month for each of the following chakras

ajna
mooladhara
swadhisthana
manipura
anahata
visshudhi 
bindu 
integration month with all of the above

A more profound dive into the chakras. This is really for those who already have a foundational understanding of the chakras as we will be going much deeper. 
Sacred Sexuality and Conscious Menstruation
Pelvic Floor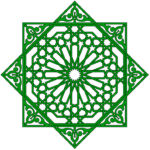 The Yoga Sutras, Sanskrit and Chanting
With over 75 hours of pre-recorded lecture from James and a private group chat, you will get to dive deep into the most complete, precise and sophisticated understnaidng of the human experience: the Yoga Sutras. All Four Chapters. A complete yoga psychology that will blow your mind. Through the study and chanting of these sutras you will begin to untderstand what yoga is, how it works and how and why these practices can free us of all negative impressions and allow us to change ourselves on every level of being.
Training Begins October 1st
We will meet every week for 2 hours of Live Practice Online
Dive into our rich collection of professionally curated prerecorded yoga sessions
This program is an experiential journey into creating your home as an ashram where you will dive deep into a systematic daily sadhana(practices) that will begin to transform you on all levels of being.
This process is a meticulously guided kundalini awakening. The first month is preparation and the next 8 months are a dive into practices that will flush the kundalini energy through each center.
Teacher Training Schedule & Commitment
Weekly Live Zoom Sessions: Join us every Tuesday morning, from 9-11 am, for a live interactive session.
Program Overview:
Total Program Hours: 300

Online Content: 270 hours
In-Person Interaction: 56 hours (over the course of the program)
Personal Practice & Study: 30 hours
While the structured hours total 300, you'll soon discover the depth and immersion of the training goes beyond this allocated time.
Suggested Weekly Commitment:
Online Content & Engagement: 6 hours This includes viewing the content, participating in quizzes, and contributing to our discussion board.
Monthly Breakdown:
Approximate Commitment: 23.78 hours/month
Getting the Most from the Program: Your engagement—interacting with classmates and instructors, diving into discussions, and dedicating time to personal practice—is pivotal. The more you invest, the richer your learning experience. We highly recommend that to truly benefit from this training, set aside approximately 6 hours a week for content review and active participation.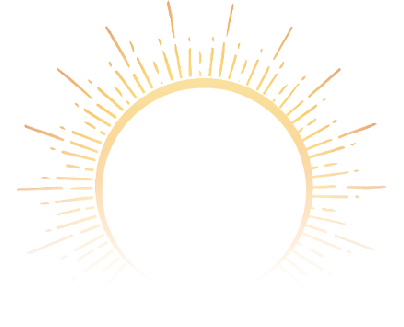 The problem in our modern times is that many on the spiritual path have experienced an awakening of their kundalini energy. The problem is that these awakenings lack integration and maintenance. There is a systematic approach in which sequence is instrumental in the slow progressive arousal of the kundalini energy, which is the most ideal way to awaken this dormant energy.
This journey is your own journey through the awakening of kundalini shakti in each of the chakras. By flushing kundalini through the particular chakras, all of the impressions(samskaras) that are stored in these centers are burned.
The result is a completely new you. A you with new thoughts, likely a completley different look and ultimately one that is happy & free.
Yoga and the Brain
This portion of the program will be devoted to diving into the most sophisticated and thorough understanding of the human mind/experience: the yoga sutras. Diving into these teachings are an undertaking that will change your relationship with yoga, yourself and how you convey the teachings. Learning about how the mind works, what it is and what it is not will serve as a catalyst to understanding yoga. These teachings will be intellectual and experiential. The combination: paramount in integrating the teachings. 
Mantra and Sanskrit
In yoga we have a variety of tools to attain the ultimate goal of yoga: actualizing our fullest potential. Mantra is one of these tools. The subtlety of mantra is the reason it is so profound as it is expansive and the effect permeates the material plane of existence  while accessing the subtle layers as well. Our mouth is a tool for directing the flow of prana. We can use sound and breath to expel energy. Contrarily, we can use sound to draw the energy back into ourselves. 
Students will learn a variety of mantras to use for personal use and with private clients and during class
Students will learn about the use of Sanskrit. What is Sanskrit and proper pronunciation of the various sounds and letters. 
The efficacy in utilizing in an intelligent manner one of the most refined tools we have available to us: sound.
Yoga as Therapy
Every pose that was created was designed to be medicine. THIS reverence and attention is the ideal in structuring our own classes and individual private sessions. This yoga therapy opportunity will be very hands on as we will be diving into postural alignment, how to read the body and how to create personalized exercises for each individual. 
How to cater to injuries
How to assist individuals recover from surgery 
How to personalize practices to suite the class energetically 
– Key Alignment principles that when utilized will give you an incredibly easy access to cuing your classes and privates to be therapy always. 
-Hands on adjustments and the art of giving hands on assists is intuitive and learned. This is a hands on experience where we will dive into how and when to give hands on assists in a class and private session.  
Understanding Ayurveda as the sister science of yoga is a deeply profound way to connect you as a teacher, and practitioner of yoga to what yoga really is and how to integrate it FULLY into your life. Yoga without Ayurveda is like waffles without syrup. Do you want bread, or do you want the sweetness of the waffle experience. Without the syrup you don't have waffles. And without Ayurveda you are really practicing calisthenics. Ayurveda is the thread that stitches the postures, the daily routines and the diet and lifestyle practices together.
This portion of the program will include:
Understanding the philosophy and theory of Ayurvedic medical theory: I.e Element theory.
Understanding element theory and how to use this understanding in personalizing your own yoga practice, and how to adjust your food intake along with learning how to help others do the same
Understanding how to work with symptoms 
Understanding how prana moves in the body (prana vayus)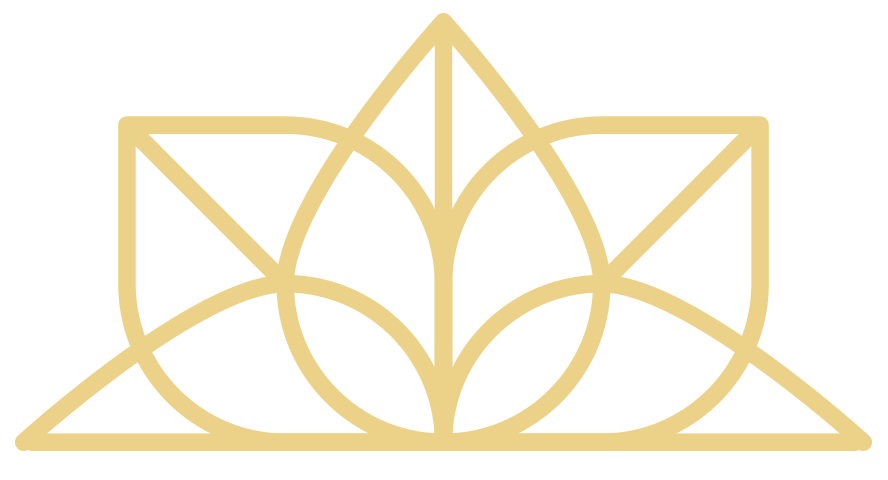 Sanskrit and Mantra: The Language of the Gods
Sanskrit is the language of Yoga but it is no ordinary language.
Sanskrit is understood to be a tool for interacting and enhancing the nervous system. It is a technology for interacting with the subsconscious. 
Sanskrit instills a connection with vibration, the nervous system and with nature as a whole. It strengthens the nervous system and increases sensittivity. This sensitivity fosters an intimate connection with the flow of nature and acts to catalyze growth in Ayurveda and Yoga.
The experience of Sanskrit, Ayurveda, Tantra and Yoga are interwoven with each other and create a powerful synergy. 
Meet your program instructors, James and Ali
James and Ali Nohinek are the founders of Radiant Sun Academy.  James and Ali sold their yoga studio of 9 years located in Fort Worth, Texas in order to live more in alignment with their yogic and ayurvedic values. They moved in August of 2023 to an Eco Village in Costa Rica.
James is an Ayurvedic Practitioner from The California College of Ayurveda, and 500-Hour Certified Yoga Teacher, while Ali is a 500hr E-Registered Yoga Teacher with over 20,000 hours of teaching Yoga expereince. Ali is also a Thai Medicine Practitioner and Reiki Master who is skilled at chanting mantra, yoga therapy, yoga energetics, biomechanics and the art of masterful teaching
Yoga is a means to freedom and is a pathway to manifest any desire.
We Invest Heavily In Our Students With This Training
Please Book A Phone Call With Us To Find out of this is the right Program for you