Ali Nohinek
BS, E-500 RYT
Women's Health Advocate
•

Biomechanist

•

Yoga therapist

•

Thai therapist

•

Reiki Master

•

Womb Guide
Growing up, I was diagnosed with ADHD, manic depression and bi-polar disorder. I was on medicine for the majority of my teenage years. None of which helped, by the way. One day, after I had developed a steady exercise practice, I got myself off meds cold turkey and decided that I didn't need these labels to define me.
Now, as I have come to learn Traditional Thai Medicine and Ayurvedic Medicine, I understand what created the behavior from my teen-age years. Learning element theory has helped me to understand that we are a product of our environment. We are what we eat, how we move, and what we think. We are limited or nurtured by all of these factors. Yoga is the process of becoming more aware and I am a humble and forever a student of this practice for those reasons. After over a decade of practice, I am only scratching the surface of this ancient lineage.
We are living in a world of increasing technology that is pulling us farther and farther away from nature. The amount of movements that we are making is decreasing and it is decreasing rapidly. These technologies might seem convenient but they come at a large price tag to our psychological, cognitive health along with our physical and mental health.
It is my passion and life work to bring people back to nature, back to themselves and ultimately back to God, as these things are not separate. This is the practice of yoga. I am passionate about the start of Radiant Sun Foundation, our 501c3 Non Profit that is dedicated to creating a more sustainable future for the coming generations.
I am also passionate about working with women one one one to mentor them to reach their fullest potential. I do business coaching, shamanic practices, energy clearings, Shakti healing sessions and mentoring with individual women. I lead monthly women's circles, and practice traditional thai medicine, along with do private yoga therapy sessions.
When I am not teaching or working on creative endeavors, I am with my husband and kids. I also enjoy making jewelry and play a variety of musical instruments when I get the hair.
EXPERIENCE
I have over 20,000 hours of teaching yoga experience. I have worked with a variety of individuals in my career teaching yoga. One group that I have had the pleasure of working with for years has been young athletes. For several years I owned Yoga Warrior, my yoga for athletes business. I started out teaching to Duncanville High School girls and boy's basketball teams. I then started to teach to all of UTA's athletes, along with South Lake Carroll's football team, basketball teams. Since then I have taught all over the metroplex teaching every type of athlete excluding hockey!
I have worked privately with several individuals using yoga therapy and thai medicine with spinal cord injury, paralysis, neuropathy, MS, along with other neurodegenerative disorders. I am passionate, qualified and great at helping individuals find their way back to mobility, strength and freedom in their bodies and minds.
TRAININGS
Bachelor of Science from University of Texas at Arlington in Interdisciplinary Studies
200 Hour Yoga Teacher Training with Live Love Teach in 2012
200 Hour Yoga Teacher Training with Shanon Buffington with Sri Vidya Lineage 2014
Yoga and The Internal Organs with Srivatsa Ramaswama 2013
300 Hour Yoga Therapy Training with Tantra Vaya with Shy Sayar, Kimmana Nichols and Physical Therapist Christina Reach
Complete Course of Thai Massage with Shama Kern in 2013
Thai Massage Specialist Training – 250 Hour Live Course in the practice of traditional Thai bodywork from the Naga Center: School of Traditional Thai Medicine with Nephyr Jacobsen
Bhagavad Gita with Manorama 2016
Yoga Sutras Pada 1 and 2 with Dr. Katy Jane in 2013
Introduction to Sanskrit with Dr. Katy Jane in 2013
Reiki Level I and II with Sandra Vanatko, Jennifer Rylinski and John Stockenberge
Down There For Women with Katy Bowman, A course all about how to repair the pelvic floor disorder and prolapse
Reiki Master with Sandra Vanatko and Jennifer Rylinsky
HO'OPONOPONO CERTIFICATION™ by Dr. Joe Vitale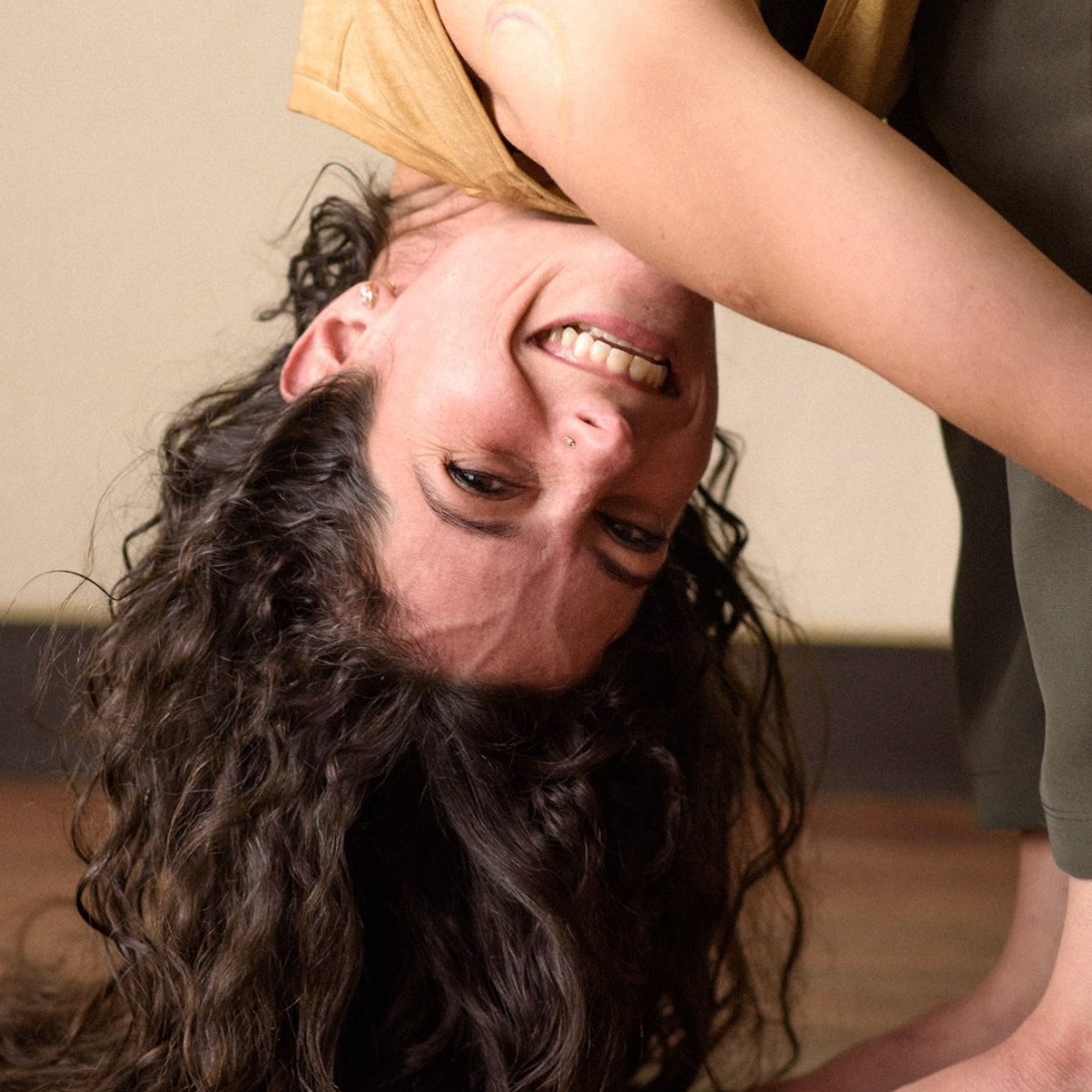 James Nohinek
Ayurveda Medicine Practitioner
500 CYT Yoga and Meditation Instructor
James Nohinek is an Ayurvedic Practitioner, born and raised in Dallas, Texas. As a young child, James Nohinek was inquiring deeply into life. James began meditating at 11 years old through the lens of martial arts. He is an advanced practitioner of Kali, filipino martial arts. For those of you familiar with martial art, you might know that Martial arts and healings arts are deeply related and it is no surprise that James has landed where he is at today with this background.

"Ayurveda has changed my life. I went from depression, drug addiction and regular sickness to a radically higher expression of health. Addiction and sickness are gone and there is an abundance of energy.  My goal is to bring people into this alignment through a unique implementation of Ayurveda medicine. Through this unique approach change becomes easy for my clients. There is no fighting with craving and will power and the body runs toward healing on its own.
"I look forward to working with you."  —James Nohinek
Testimonials:
"James is a master in truly SEEING. Through my work with James I was able to take responsibility and power back for my health. James was able to not only see me, he was seeing through me. I felt seen, understood and at the same time unable to hide from what I was doing to create my own diseases. Through Ayurvedic Counseling with James I was able to dive into my own habits and movements, and not only see what I was doing to create it but James gave me deeply valuable insights and tools to be able to free myself of a 15 year battle with bladder infections, chronic inflammation, poor gut health and poor weight management. – Client 
SPECIALITIES
Auto immune disease

Hormone imbalance

Weight Management 

Diabetes

Digestive diseases and disorders

Mental health including

 

PTSD, anxiety, depression, ADHD, ADD
Men's health- Low Testosterone

RELEVANT TRAININGS
California College of Ayurveda Graduate as an Ayurvedic Health Practitioner in 2016
200 Hour Yoga Teacher Training within the Sri Vidya Lineage with Shannon Buffington 2014
Introduction into Sanskrit with Dr. Katy Jane 2015 
Bhagavad Gita with Dr. Katy Jane 2020
Yoga Sutras Pada I,II,III with Dr. Katy Jane 
James's Master Thesis was written Exploring The Benefits of Intermittent Fasting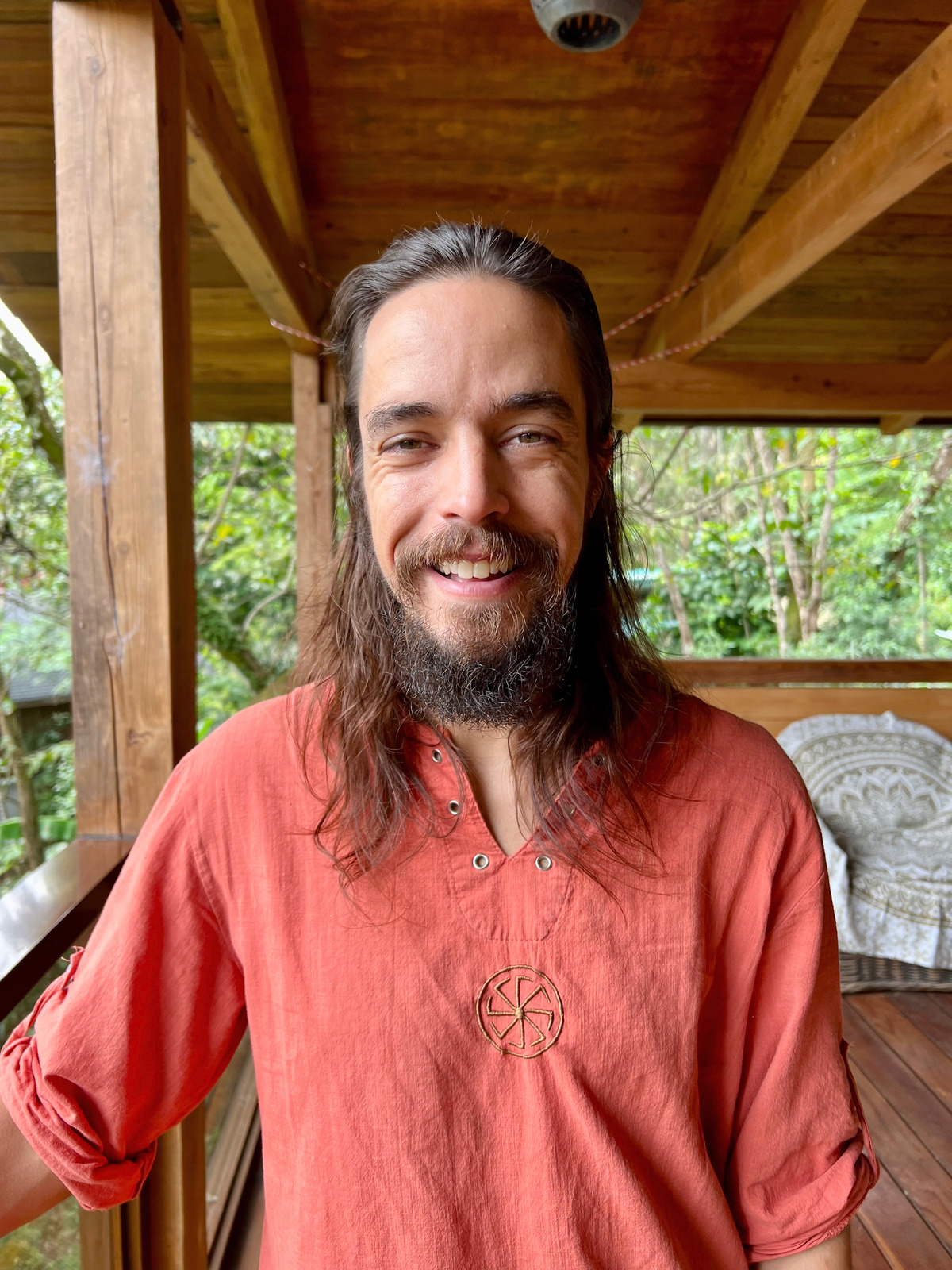 Ten years ago yoga found me, seven years ago it changed my life. Over the course of these past seven years of teaching yoga, I have found a deep love and passion for the world of healing arts. Through several teacher trainings I have attended and many I have helped facilitate, to learning traditional thai massage, reiki and energy work so much has unfolded before me.
It is my desire to be a hollow bone for healing. It is not me but the Spirit that moves in and through me.
We are in a time of great stress, fear, deep rooted pains that go far back into our childhood and ancestral lines. Healing happens when we dig through the learned behaviors, survival modes and masks that cover our true nature. We live in a world where ailments are brushed off with pain meds and pharmaceutical but never getting to the roots. With Radiant Sun Foundation I want to help bring people back to their true nature. I believe it is my call and of great importance that we don't treat only the symptoms but the person on a whole level individually. My path is to to be a channel and a vessel for healing. Whether that be physical pains, emotional, energetic or anything in between. I want to help people break free from their old stories and patterns. I want to help people get deep within and release all that is bound. I see them on a path of growth, freedom, and a new love and healing for themselves. I see them approaching life with new eyes and new perspectives. There's is more to this life than what we see on the surface. It all goes so much deeper.
Peace and blessings,
Stephanie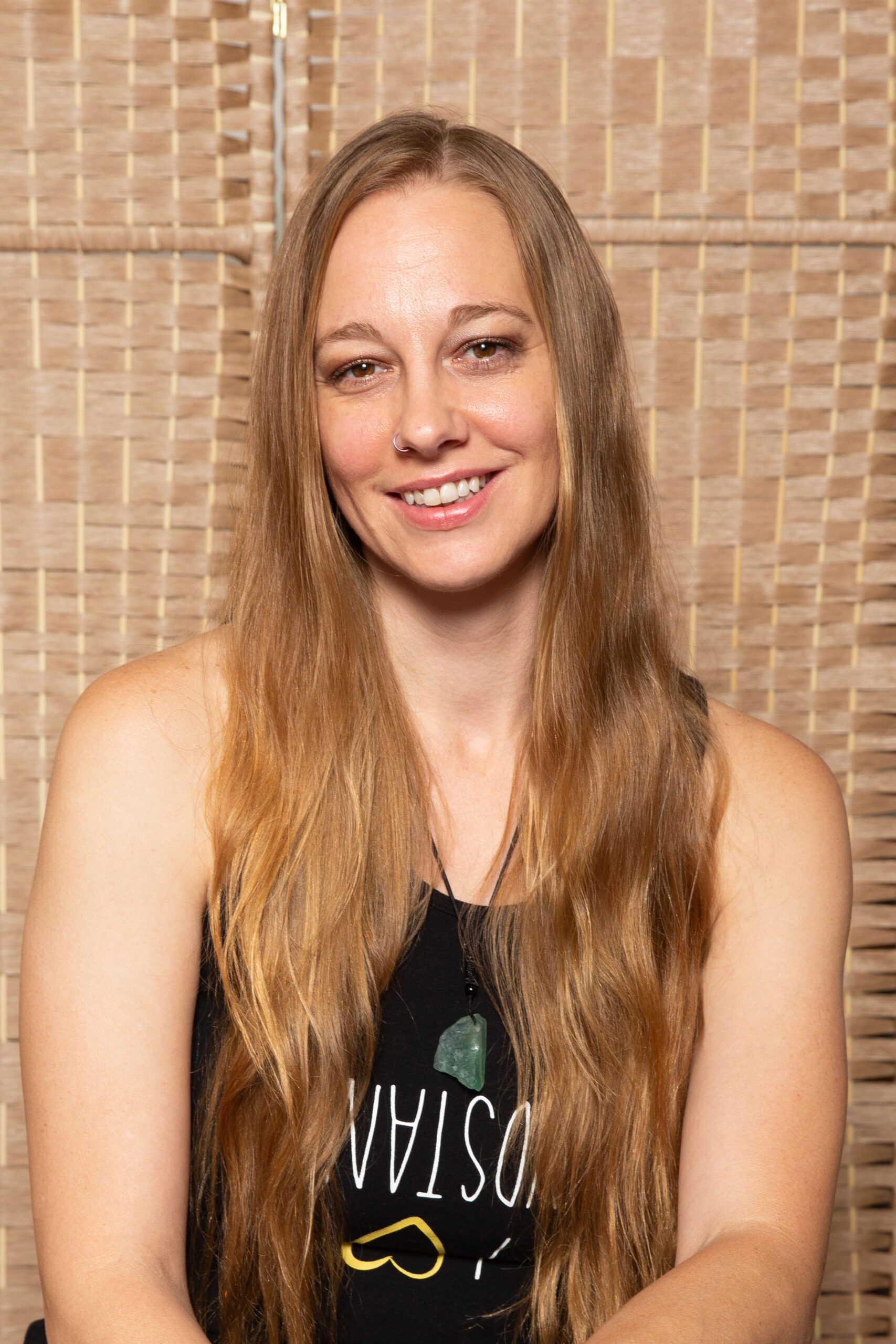 Maddie Wildman
200 Hour RYT
My first exposure to yoga was when I attended a free local class with my friends in high school. I was immediately captivated by the structured dance of asana. The way everyone's breath melded into one felt like pure magic. I moved away after high school and began forming my own personal practice while maintaining my background of strength training and long distance running. Challenging myself has always been the fuel that keeps me feeling truly alive. Yoga has the miraculous ability to unlock the true potential of the body, mind, and soul and after 9 years of practice, I know this is only the tip of the iceberg.
Last year I moved to Fort Worth and Radiant Sun Academy came into my life. After taking my first class with Ali it was clear that being a part of this studio would be the next step on my journey. The 200hr training and lifestyle immersion has changed my life and opened my heart. I am so honored to share these ancient teachings to facilitate growth and healing in all of my students.
My goal as a teacher is to create a safe space for students to fully surrender to the present moment without judgement. I love a vigorous and sweaty class, but I also see the powerful medicine in a gentle therapeutic flow.
When I am not at Radiant Sun, I teach chair yoga for seniors in retirement communities and assisted living homes. This has helped me grow immensely and the elderly are very dear to my heart. I love using my creativity to create classes that help those with limited mobility! I also offer private sessions and yoga therapy for any experience level.