Radiant Sun Academy is a boutique yoga studio and healing arts center located in the exquisite Historical Handley Shopping Center of Fort Worth, Texas. We host a welcoming environment centered around healing, growth, strength, community and transformation.
Additionally, we provide avenues for better stress management, lasting health and clarity of mind. Through sharing India's great gifts of Yoga and Ayurveda, and Thailand's gift of Thai Body Work, we seek to provide the means for personal healing and enhancement of body and mind.
Scroll down to read more about our team and their commitments to your best health.
Ali Nohinek
BS, 500 RYT Yoga and Meditation Instructor
Intrigued by the idea of drawing inward, I took my first yoga class at a gym in High school. Awkward and out of balance, I felt like a fish out of water. Something about the challenge drew me back in. I have been practicing yoga regularly for a decade. Growing up, I was labeled ADHD, depressed and bi-polar and was on medicine for the majority of my teenage years. One day I got myself off meds cold turkey and decided that I didn't need these labels any longer.
I realize now that we are what we eat, how we move, and what we think. We are limited or nurtured by all of these factors. Yoga is the process of becoming more aware and I am a humble and forever a student of this practice for those reasons. After a decade of practice, I am only scratching the surface of this ancient lineage.
For the past couple of years, since my husband, James, has been studying Ayurvedic Medicine, I have been able to take my practice of yoga to the next level. In fact, I feel like I was fooling myself before. I am sure I will continue to feel this way as time passes. Our mat is a mirror to ourselves. We can see aspects that we like and do not like, it is my goal to gently and humbly relay these teachings with as much integrity as possible.
I am passionate about biomechanics, Ayurveda, yoga and the mind. When I am not doing yoga, teaching, doing a private or a Thai massage, or writing things like this, I am with my kiddos and husband.
I offer thai body work, private yoga sessions and courses!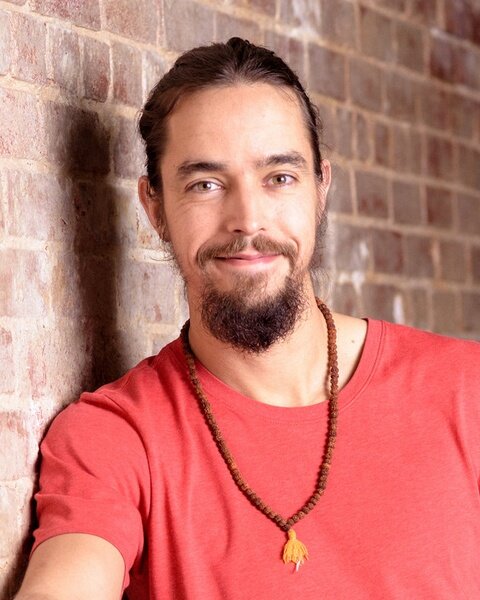 James Nohinek
Ayurveda Medicine Practitioner
500 RYT Yoga and Meditation Instructor
I have studied Yoga and Ayurveda for the past 6 years. I find myself now devoted to calling people to Yoga and Ayurveda. I am committed to seeing these systems create fulfilled lifes and better health in those around me. I hope that the light spreads and that it grants poeple releif. I hope that we learn to connect with eachother to support health and peace.
I teach Yoga, meditation and Ayurveda on an individual basis and to groups through our classes and workshops.
As a Ayurvedic practitioner I work with individuals to integrate the system of Ayurveda medicine. My clients often see fast results and lasting change.
"Yoga is the perfect opportunity to be curios about who you are" – Jason Candle
I stumbled into yoga. I never knew it was more than sitting around and om'ing and I didn't really understand that. I would practice the postures to the full expression and felt if I couldn't do those then I was not practicing yoga. Oh boy, was I wrong! Once I decided to attend my first 200hr Yoga teacher training at Yogali, my practice and understanding of yoga changed dramatically and soon after my life changed forever. My whole life leading up to Yoga teacher training was full of anxiety, depression, self esteem issues and insecurities . I didn't know how to live in this world outside of my 4 walls. When going through my teacher training I went in with an open mind and heart. I was eager and excited to learn all I could, and with that, I had to let go of all I thought I knew and embrace the uncertainties of the unknown. After completing my 200YTT, I moved to Lake Havasu City, Arizona where I started teaching right away at Eight Lotus Wellness. It was there I had the opportunity to grow in myself, my practice, and my teaching. Throughout the last 4 years at Eight Lotus every student, teacher, and person who walked through our doors was a blessing and helped change the trajectory of my life. During my time in Lake Havasu, I was able to become certified in Yoga Nidra and attend a second 200hr teacher training. I also have assisted in two 200 Hour Yoga Teacher Trainings and soon to be a third in October. Recently, I have moved back home to Arlington Texas, where my teaching came full circle. I am honored to be teaching at the same studio I attained my certification and truly the same studio my life began to change, and back with.
I love to allow people the opportunity to slow down. Get still and to know themselves on a different level: Mind, body, and sprit. It brings so much joy to my soul to share this practice. I feel my calling is to be a light in the darkness and to shine that light bright. Join me as we grow together. Learn together and Be present with one another. Right here. Right now. Just be.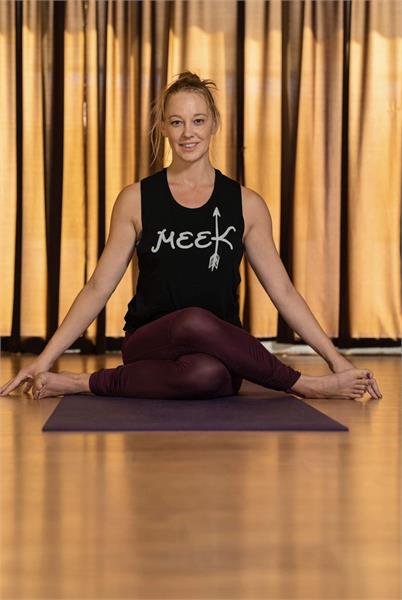 Chris began practicing yoga in 2001 after recovering from reconstructive back surgery. She studied Hatha, Power, Baptiste, Iyengar, Bikram, Yin & Thai Yoga. In 2010 she became 200 RYT certified and began teaching throughout Tarrant and surrounding counties. Currently, she is E-RYT YACEP certified having taught over 5000 classes with the qualifications to provide Yoga Alliance Certified Continuing Education courses. She's also working toward 500hr RYT certification studying Functional Mobility & Sustainability.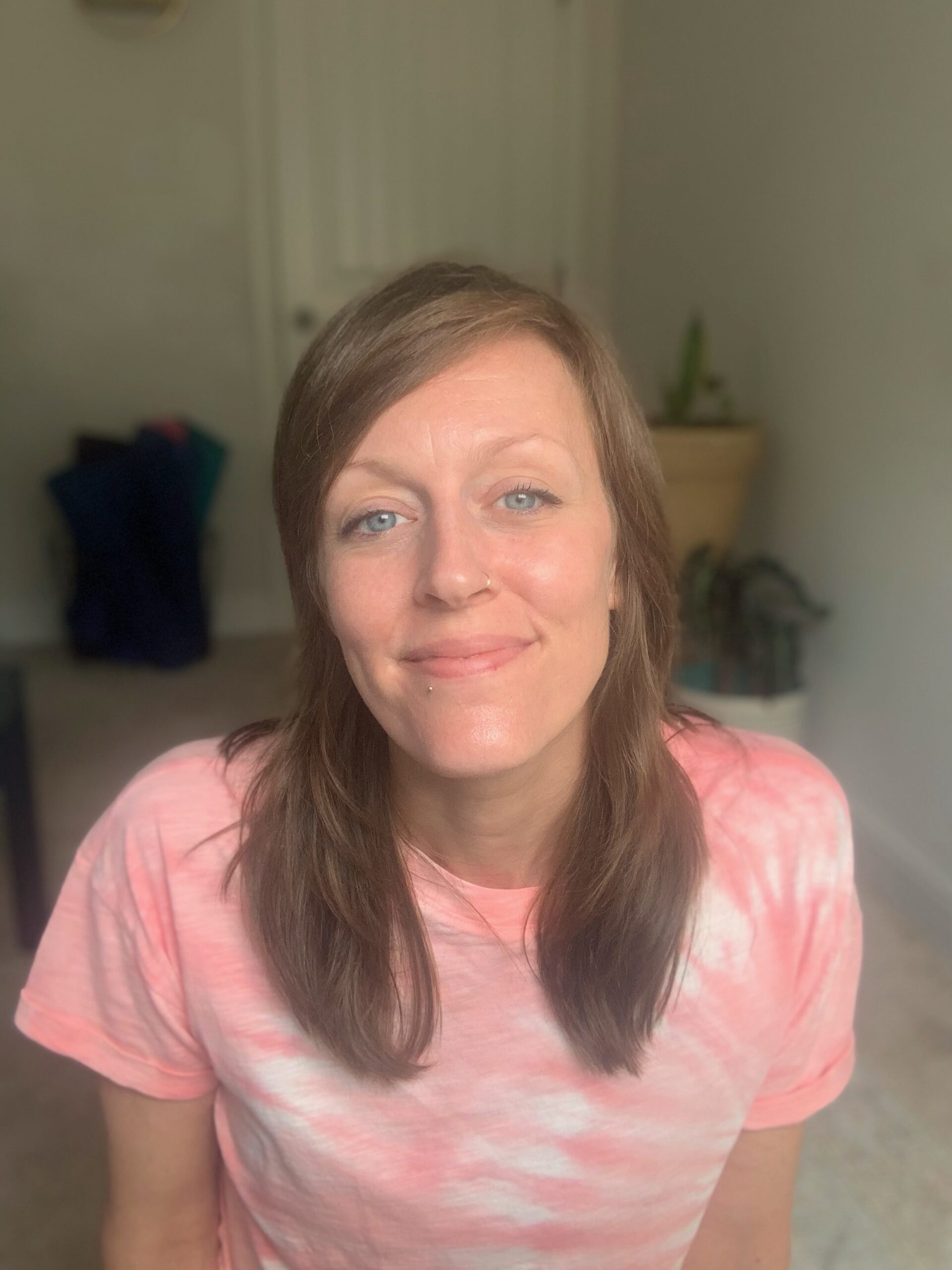 Edwina's yoga journey has been rich in opportunities. She teaches Yoga Stretch, Yin and Restorative classes since obtaining her 200 HR YTT certification in August, 2018, substituting as needed in Adaptive and Yoga Flow. She has been privileged to teach yoga at Sundance Square, Fort Worth Nature Center and holding Community Meditation Walks and Yoga in the Park classes.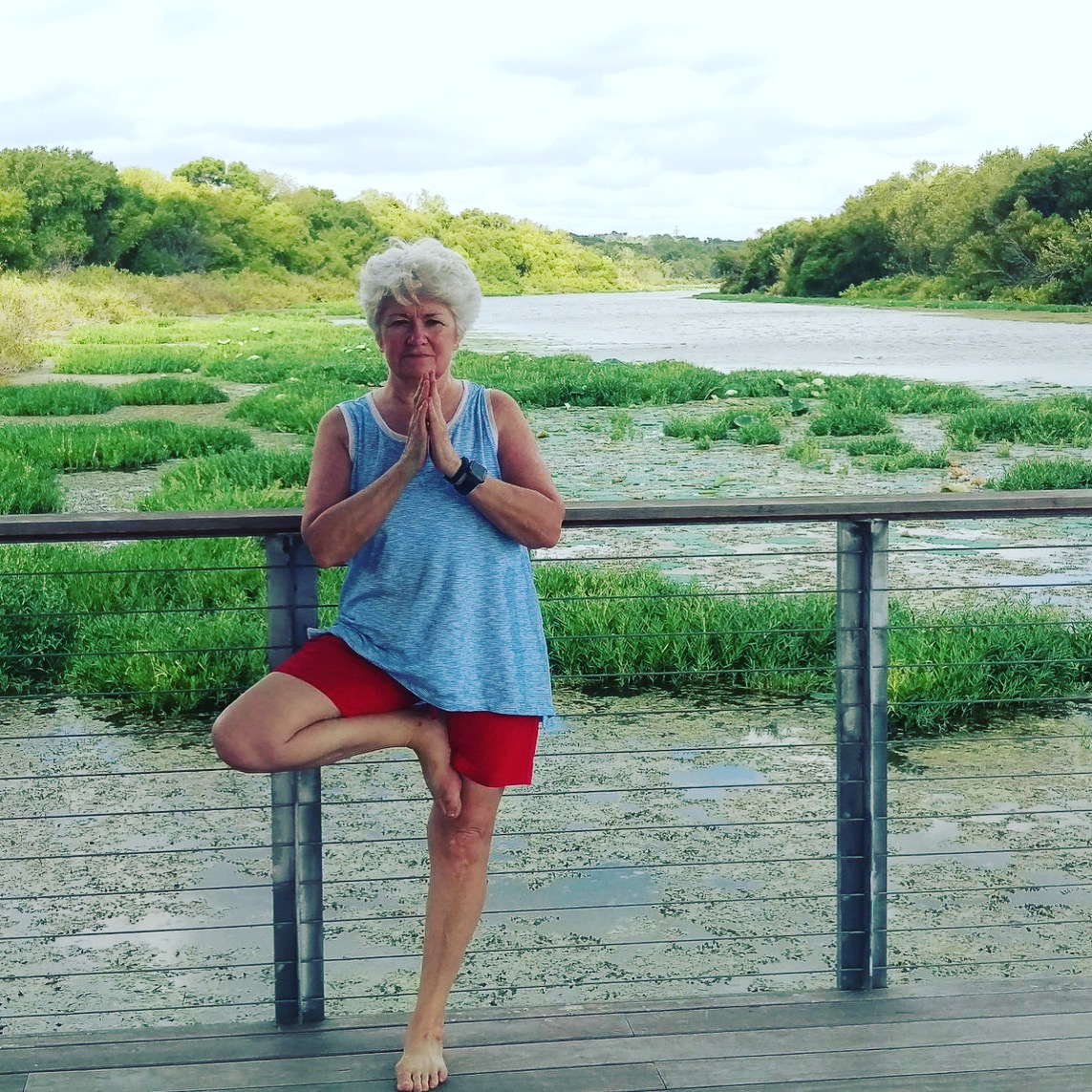 I got my yoga teacher training through Abode Yoga in Bali in the summer of 2017. With a focus on vinyasa, my style takes an eastern approach to yoga encouraging my students to connect with where they are at in their practice. What inspires me is growth I see through connecting with my students and allowing life's source to flow through them naturally with out force. I believe we are connected to nature because we are nature! By using our breath to move, we connect more to our naturalistic selves. When we allow prana through our practice, we can balance our earth, water, fire, and air, and bring our practice throughout our daily lives.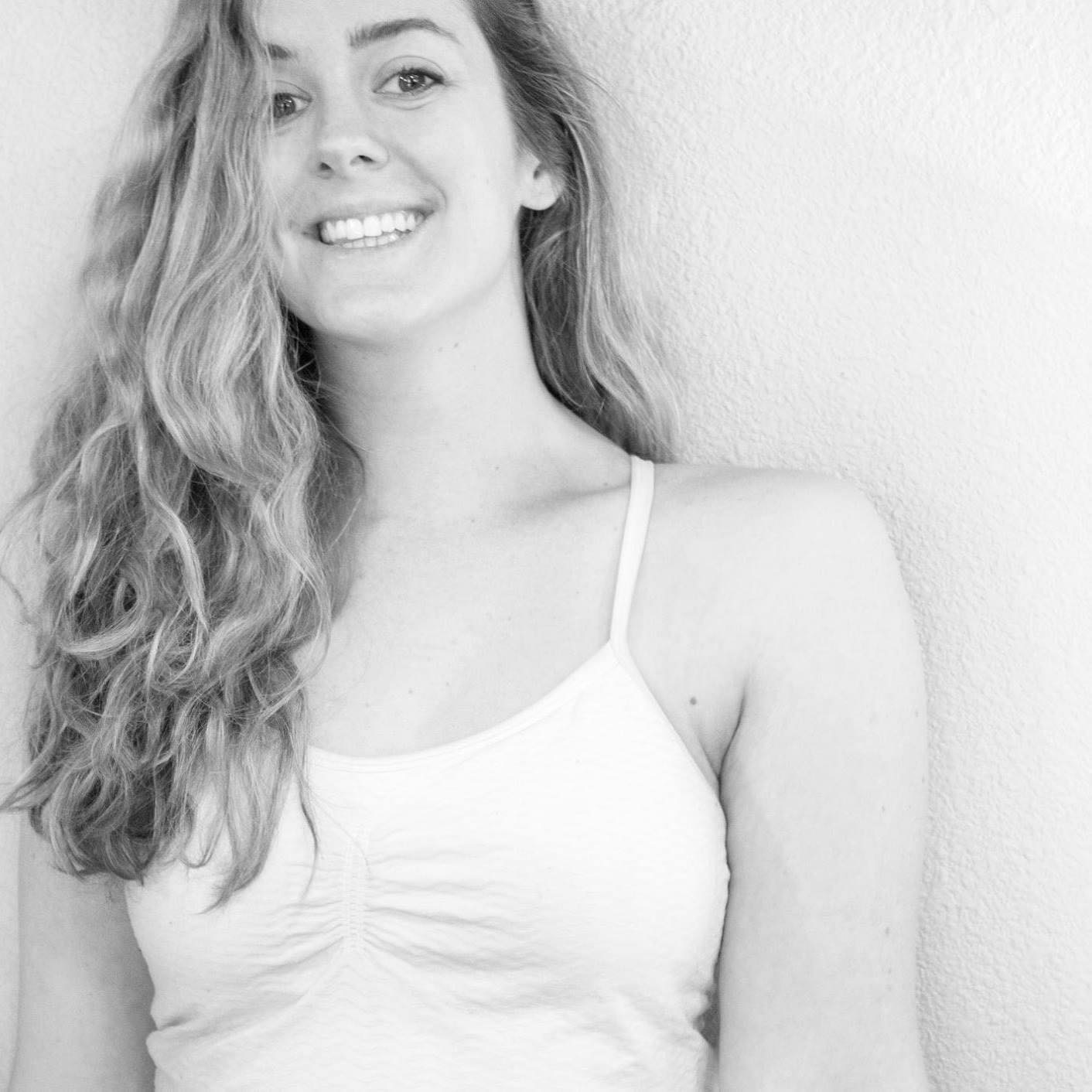 I began practicing yoga when a VHS tape was the most accessible way to practice. I "did" yoga to gain flexibility and knew nothing of the body/mind benefits that yoga has to offer. So, it was an on again, off again relationship for many years until 2012 when getting healthy became a priority. Now, to say I was out of shape was an understatement because I had skipped the gym and healthy eating altogether for many years but even worse, I was taking on too much and wearing myself down mentally and emotionally too. I was living it up working in the liquor industry and it was taking its toll on my body so I made a New Year's Resolution to get healthy.
While searching for ways to support my new healthy lifestyle, I read an article that suggested yoga to improve body alignment issues. I was intrigued because an injury as a child resulted in the loss of half of my foot. This injury does not prevent me from walking or inhibit most movement but loosing my toes means loosing muscle tone, which has lead to some hip and leg misalignment. This alignment issue has caused hip pain since my 20's and this article gave me hope that the daily pain could be eliminated or at least lessened.
Although my injury also presented some potential issues with performing the poses, I promptly began trying out local studios and it was not long before I was practicing daily, either at home or in the studio. Within months, I learned that with simple modifications I could practice the poses with ease. My body was changing and I was feeling more mobility, strength, peace, and less stress. Greater still, the hip pain was gone!
The physical benefits of yoga as been tremendous for me but I am also grateful for the balance that practicing yoga has brought into my life. When I began understanding the body/mind connection and incorporating stillness and meditation my practice deepened. At that time, my life took on a new calmness that has not only improved my health but seeped into the lives of my children as well. Seeing my son's lives benefiting in a positive way has been the greatest joy.
Yoga styles can be personal to each instructor and I would describe mine as diverse. My practice and teaching has been greatly influenced by my power vinyasa practice, my alignment based and Iyengar inspired training and workshops with teachers such as Tias Little, Rodney Yee and Julie Gudemestad. I completed my 200 HR YTT through the Dallas Yoga Center studying anatomy, philosophy, sequencing, alignment, restorative, assisting and vinyasa. I am also inspired by and continue to learn from the beautiful yoga community in Fort Worth.
As a teacher, my goal is to provide a creative space for students to explore and discover their own path in yoga. I want to offer body positive classes that inspire students to be inquisitive and curious and not only develop physically but feel the freedom and encouragement to explore an inward journey. I feel blessed each day that I can get onto (and up from) the mat and I welcome all to join me there.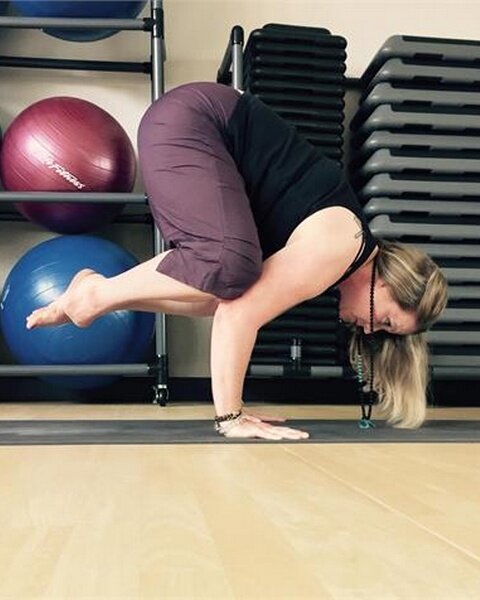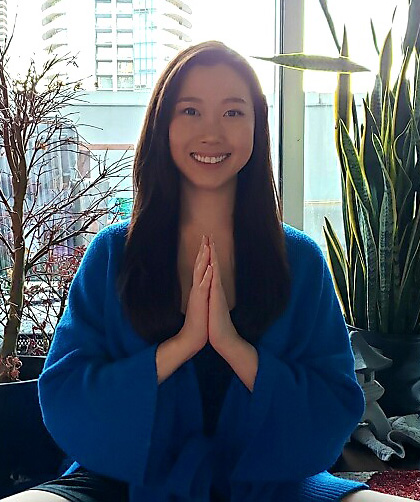 Yoga has always been a place for me to be humbled. I started yoga in college after I learned that my Pilates teacher was teaching yoga the next semester. I thought it would be an alternative "workout." Then I realized it was far beyond the physical asanas. Not only was my body feeling great, but my anxious mind was quieting. The first meditation she taught us was to find our "happy place" and to sit and observe the place with no judgement. This was 10 years ago, and I still meditate in this place and it has been my oasis during stressful times of school, injuries, and dramatic life changes.
 Learning more about what this "yoga" was about, I started craving authenticity. This was what drove me to find Ali and James. Little did I know, my idea of an authentic yoga class was just a small speck in the great realm and power of yoga. I strive to discover more in this journey with fellow yogis that I meet. With great humility, I have a yoga teaching certificate, but I emphasize that I am just a fellow student like any beginner that first steps their foot into a yoga studio. As a scientist, learning yoga has humbled me to the great mass of knowledge and shifts of perception. I only find more and more to discover around and within us. I view yoga as a powerful tool that has gifted us an ability to shape philosophy and the world we live in while we heal.