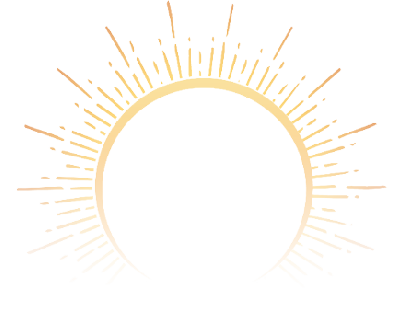 Welcome to Your
Ayurvedic Journey
Embark on a transformative journey with James Nohinek, a dedicated practitioner of Ayurveda with an enduring passion for holistic wellness and healing. With extensive experience and profound knowledge, James seeks to help individuals discover the wisdom of Ayurveda and incorporate its principles into their lives.
James Nohinek
AYURVEDA MEDICINE PRACTITIONER
500 CYT YOGA AND MEDITATION INSTRUCTOR
James Nohinek is an Ayurvedic Practitioner, born and raised in Dallas, Texas. As a young child, James Nohinek was inquiring deeply into life. James began meditating at 11 years old through the lens of martial arts. He is an advanced practitioner of Kali, filipino martial arts. For those of you familiar with martial art, you might know that Martial arts and healings arts are deeply related and it is no surprise that James has landed where he is at today with this background.
"Ayurveda has changed my life. I went from depression, drug addiction and regular sickness to a radically higher expression of health. Addiction and sickness are gone and there is an abundance of energy.  My goal is to bring people into this alignment through a unique implementation of Ayurveda medicine. Through this unique approach change becomes easy for my clients. There is no fighting with craving and will power and the body runs toward healing on its own.
"I look forward to working with you."  —James Nohinek
Testimonials:
"James is a master in truly SEEING. Through my work with James I was able to take responsibility and power back for my health. James was able to not only see me, he was seeing through me. I felt seen, understood and at the same time unable to hide from what I was doing to create my own diseases. Through Ayurvedic Counseling with James I was able to dive into my own habits and movements, and not only see what I was doing to create it but James gave me deeply valuable insights and tools to be able to free myself of a 15 year battle with bladder infections, chronic inflammation, poor gut health and poor weight management. – Client
SPECIALITIES
Auto immune disease
Hormone imbalance
Weight Management
Diabetes
Digestive diseases and disorders
Mental health including  PTSD, anxiety, depression, ADHD, ADD
Men's health- Low Testosterone
RELEVANT TRAININGS
California College of Ayurveda Graduate as an Ayurvedic Health Practitioner in 2016
200 Hour Yoga Teacher Training within the Sri Vidya Lineage with Shannon Buffington 2014
Introduction into Sanskrit with Dr. Katy Jane 2015
Bhagavad Gita with Dr. Katy Jane 2020
Yoga Sutras Pada I,II,III with Dr. Katy Jane
James's Master Thesis was written Exploring The Benefits of Intermittent Fasting
What is Ayurveda?
Ayurveda, the ancient healing system rooted in the Indian subcontinent, is a unique blend of science, philosophy, and practicality. It's not just about treating diseases; it's about understanding you as a unique individual and finding the perfect balance for your mind, body, and spirit. Ayurveda offers a holistic approach to wellness, prioritizing prevention and promoting a harmonious way of life.
Is Ayurveda right for you?
If you've been searching for a more holistic, individualized approach to health and wellness, Ayurveda may be the perfect fit. We offer a complimentary 15-minute consultation to help you understand how Ayurveda can benefit your health and well-being. This conversation is a chance to see how this ancient wisdom can address your unique needs and aspirations.
Your Health, Our Priority
Ayurveda has a profound ability to address a variety of health concerns, from everyday stress to chronic conditions. Our expertise encompasses autoimmune diseases, diabetes, gut problems, low testosterone, weight management, and more. We understand that each individual is unique, so we tailor our approach to meet your specific needs, helping you discover optimal health and vibrant living.
Your Retreat, Our Eco Village
Looking for a transformative experience? Consider traveling to our eco-village in the lush surroundings of Costa Rica. Here, you can partake in a one-on-one healing retreat under the guidance of James and Ali, and enjoy the culinary delights prepared by our private chefs. Immerse yourself in nature, nurture your body and mind, and awaken your senses to a more mindful way of living.
Join Us Today
Start your journey towards optimal health and holistic well-being with Ayurveda. Connect with us for your free consultation, and explore the potential of this timeless wisdom to transform your life.